Podcast: Play in new window | Download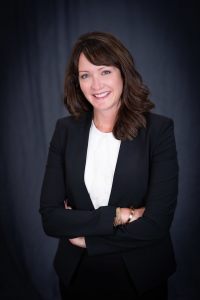 Quality in health care has been a hot topic for over 20 years, ever since the landmark report, To Err is Human, which declared that up to 100,000 people die each year from preventable medical errors. Since that time, the industry has increased its efforts to incorporate quality principles from Lean, Six Sigma and other models, but only one organization has raised a quality standard for health care organizations and their workforce. The National Association of Healthcare Quality (NAHQ) is leading the quality revolution with its framework of essential qualities for the health care professional.
Join the conversation as we speak with Stephanie Mercado, CEO of NAHQ. Stephanie is a leader in healthcare association management, advancing healthcare professions, and workforce development. Since joining NAHQ in December 2013, NAHQ membership has increased by more than 70%. Stephanie has raised NAHQ's prominence and value in the healthcare quality space, with the introduction of industry elevating initiatives such as the award-winning HQ Essential Competencies and the National Healthcare Quality Summit. In partnership with NAHQ's Board of Directors, and an outstanding staff and volunteer team, Stephanie led the development of the profession's first-ever Comprehensive Competency Framework, and the profession's first-ever Workforce Study, offering critical insights to workforce development opportunities for healthcare quality and safety professionals.
In addition to her work with NAHQ, she currently serves on the Institute for Healthcare Improvement's National Steering Committee for Patient Safety, the Association Forum Healthcare Collaborative Steering Committee, and is a board member of the Commission on Accreditation for Healthcare Management Education (CAHME), and more. In 2018, Stephanie was selected as a recipient of the Outstanding Nonprofit Leader Award from .orgCommunity. We are grateful for Stephanie's leadership in the race to value!
Bookmarks:
6:00 Workforce Empowerment and Culture Alignment to support Quality Improvement6:55 Healthcare Quality Competencies needed to improve patient safety and health outcomes
8:45 The acceleration of Value-Based Care and the recognition of codependent relationships across the care continuum
9:45 A coordinated and competent workforce is a 'must have' to thrive in health value
10:15 Breaking down the barriers to coordinate care across the continuum
12:00  The NAHQ Healthcare Quality Competency Framework
12:55 The juxtaposition of Quality Training and Medical Training
14:00 Setting a standard to serve as a roadmap for the industry
14:40 Governor Leavitt providing thought leadership in the creation of national standards
15:00 NAHQ's support of individual contributors
15:45 NAHQ's partnerships with healthcare organizations to find opportunities for improvement
16:15 Healthcare leaders sometimes don't know who is doing the work of quality in their organization
17:00 NAHQ's partnerships with academic organizations to hardwire competencies into curriculum
18:05 WGU as a leading national example of hardwiring quality competencies into nursing education
22:35 Leveraging the synergies between health value and quality in partnership with the ACLC
25:30 The Quality competencies that are underperforming the lowest are ones that are underpinnings to Health Value
29:00 Data that shows a correlation between quality training and a higher level of work performance
32:20 Stephanie speaks about the administrative burden of quality measures and the need for standardization
33:10 Looking at other industries with similar challenges in alignment and harmonization of standards, e.g. the history of railroads
35:56 How healthcare can have its own "intercontinental connectedness" with outcome measures, systems, and competencies
38:46 How consumer focus on service reliability and customer service can align with clinical performance and process improvement
42:44 Priority #1 – focusing on individual contributors (training leads to higher performance)
43:30 Priority #2 – supporting corporations (you can't "abracadabra" yourself of workforce competency gaps)
44:30 Priority #3 – academic partnerships (students need a common vocabulary, toolset, and competencies when entering the workforce)