Podcast: Play in new window | Download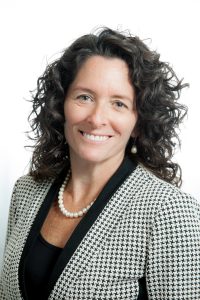 There are over 1,300 Federally Qualified Health Centers (FQHCs) in our country providing a healthcare lifeline for more than 28 million Americans living in underserved areas of the country. The vast majority of these are living with significant health concerns and are extremely vulnerable to economic fluctuations. Community Care Cooperative, C3, epitomizes what the research shows, that despite the inherent challenges of serving as a safety net, FQHCs perform better in caring for the Medicaid population.
C3 is Massachusetts' largest ACO taking on full global risk, and the only state ACO that is governed exclusively by FQHCs. Under the guidance of Christina Severin, the organization has been raising the bar in ramping up and utilizing telemedicine, integrating and prioritizing behavioral health, identifying and rooting out racism, and fighting for health equity and social justice.
Christina has been in CEO roles in Boston-area health care organizations for 20-plus years, at Codman Square Health Center in Dorchester, at the Medicaid managed care organization called Network Health, and at Beth Israel Deaconess Hospital's new ACO. Her passion and effectiveness are evidenced in this riveting episode – get ready to be elevated to another level on your race to value!
Bookmarks:
3:37 The transformation of MassHealth, the state's Medicaid program
4:15 18 FQHCs coming together to form their own physician-led ACO
7:47 Research from the American Journal of Public Health showing that FQHCs have better outcomes and lower costs
8:00 Research from the American Journal of Preventative Medicine showing that FQHCs have better performance on select quality measures
9:00 Christina discusses how FQHCs have lower medical loss ratios than their counterparts
10:00 The "incredible paradox" of the US healthcare system
10:55 The unique cultural characteristics of FQHCs
11:55 "Necessity is the mother of invention" and the magic of Federally Qualified Health Centers
12:45 Deciding to take two-sided risk for total cost of care when undercapitalized
15:45 How the largest FQHC-based ACO in the country developed operational programs for early success in downside risk
17:45 Setting up an effective governance structure as a key to success
21:22 Leading and managing the COVID-19 pandemic in the state of Massachusetts
22:50 Bridging the "digital divide" by providing patients with laptops and broadband access to support telehealth visits during the pandemic
24:00 Working with the community to raise $5M to scale up telehealth capacity, training, and infrastructure
25:20 The early collaborative success of the Massachusetts FQHC Telehealth Consortium
27:01 The murder of George Floyd and the calling for racial justice as a driving force
29:38 Advancing alternative telehealth modalities as a way to ensure health equity and access to care
32:00 Health centers are on the vanguard of developing the most effective models of care that includes behavioral health services
34:24 Delivering behavioral health services during the pandemic
35:55 The impact of the pandemic on mental health (depression, loneliness, isolation, and trauma)
36:45 Higher prevalence of COVID-19 illness with low-income workers and communities of color
40:20 Recognition of institutionalized racism and how white supremacy been the key driver of adversity for African Americans
42:00 What C3 is doing to support and advance diversity, equity, and racial justice
44:00 A 30-year difference in life expectancy between white and black communities in the Boston area
45:10 The difference between health-related social needs and Social Determinants of Health
46:50 The MassHealth ACO flexible spending program that provides cash assistance to individuals with complex needs and are experiencing impediments with food nutrition and housing
49:54 Referencing Health Affairs article, "Value-Based Health Care Must Value Black Lives" that proposes a framework to incorporate racial justice into value-based care
50:45 Christina shares her thoughts about reorienting value-based care policies around racial and health justice
52:38 We spend so much of GDP on healthcare that it takes money out of things that are critically important to communities of color, like public education
53:00 Shrinking capital costs in healthcare so tax revenues can be redistributed to support policies that promote health equity and social justice
54:30 Christina shares a personal family story about a pen pal relationship with Ruth Bader Ginsburg
56:05 How we can honor the legacy of Ruth Bader Ginsburg by giving voice, even when in dissent, to advocate for a more just and equitable world
58:00 The need for community impact investments by highly profitable health plans and health systems
59:53 Adopting prospective primary care capitation to improve the health and wellness of Americans
1:01:00 Advice for FQHCs debating whether or not to take two-sided risk