Podcast: Play in new window | Download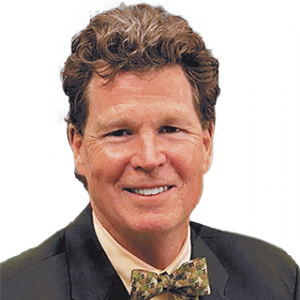 The need for physician leaders has never been greater. As the healthcare industry continues to undergo significant change, there is a clear opportunity for physicians with extensive administrative experience to rise up. In order to drive value-based care, physicians will need to assume leadership positions that are all too often filled by executives who do not possess medical training.  In the emerging health value economy, a physician leader needs to have both medical expertise and a business acumen to succeed.  However, how can physician leadership thrive when the entire profession is beleaguered, burned out, and depressed? Fee-for-service medicine is causing moral injury in the medical profession and doctors suffer immensely when the system prevents them from doing what's best in the care of their patients.  Consequently, 50% of physicians are considering a career change, and it will cost health systems upwards of $1 million to replace a physician who leaves profession.  A balanced value strategy to ensure future success will ultimately require effective cultivation of both physician leadership and workforce wellness.
Joining us this week on the podcast is Dr. Peter Angood, the Chief Executive Officer and President of the American Association for Physician Leadership (AAPL). AAPL focuses on maximizing the potential of physician-led, inter-professional leadership to help create personal and organizational transformation that benefits patient outcomes, improves workforce wellness, and refines the delivery of healthcare internationally. Since inception nearly 50 years ago, AAPL remains the only healthcare organization solely focused on providing full-service professional development offerings, an array of information resources, leadership education, and management training oriented toward the physician workforce and the organizations where physicians work or represented. AAPL CEO Dr. Peter Angood is an industry leader, a researcher that has authored over 230 publications, and he is a well-recognized international speaker on the host of issues related to physician leadership. His recent book, "All Physicians Are Leaders: Reflections on Inspiring Change Together for Better Healthcare", has been well received the medical profession.
Episode Bookmarks:
01:30 Register today for the "Population Health Equity: The North Star for Value" Virtual Event (December 1, 2022)
03:00 Introduction to Dr. Peter Angood and the American Association for Physician Leadership (AAPL)
05:30 Defining Value-Based Care (the changing value equation and the Quintuple Aim)
07:00 Patients don't understand the language we use to define value-based care!
08:00 Patient perspective is the most important in defining value creation in the health system.
09:00 The aspiration of person-centered care is not being realized because of system complexity.
09:30 The need for physicians to have both medical expertise and administrative experience for leadership effectiveness.
11:00 Patient-physician relationships drive the majority of care delivery.
11:30 "The medical profession does not provide physicians with adequate training or experience in leadership or management."
12:15 Additive training beyond medical school and residency is necessary for physicians to become leaders.
13:00 Non-clinical administrators can be effective, but there is an added benefit of physician leadership.
13:45 Quality performance outcomes are 25-33% better in health systems with physician CEOs.
14:30 Health systems in the US News & World Report rankings are predominantly led by a physician CEO.
15:00 The length of the education track for physicians delays leadership impact potential.
16:15 Mutual respect between clinical and non-clinical administrators as a key to organizational success.
17:30 Value-based care experimentation (e.g. Medicare Innovation Center, employer-based risk contracts with providers)
18:00 The capitation engine is driving from groups like Oak Street Health, ChenMed, One Medical and Iora Health.
19:00 "The complexity of the healthcare system hinders the success and sustainability of value-based initiatives."
20:30 Are leading companies in value-based care truly focused on what is best for patient care?
21:15 The unwieldly payment model portfolio for CMMI will not be effective unless streamlined.
21:45 "Non-profit hospitals have experienced a 20% drop in cash flow. How can you innovate if you are trying to keep the doors open?"
23:30 Value-based care exemplars have not yet proven they can scale at a national level.
25:30 "Burnout and suicidality impacts the entire healthcare workforce – not just physicians. The pandemic showed us that a wellness strategy is desperately needed."
27:00 The altruistic idealism of medical students erodes once they formally enter the profession.
27:30 The average student debt load for medical school graduates is $250-300K.
28:30 Decreased physician compensation and productivity pressures are adversely impacting the morale of physicians.
29:30 "The real driver of a well-balanced value-based care strategy is the patient-physician relationship."
30:00 Burnout Strategy #1: Provide support services for physicians dealing with burnout and moral injury.
30:45 Burnout Strategy #2: Process improvement to optimize provider workflow and how it will improve workforce morale.
31:30 Burnout Strategy #3: Engage physicians in the process of continuous quality improvement to drive value creation.
32:30 The benefit of peer-to-peer networking in a team-based work environment.
33:00 Since the pandemic, there has been an 8% increase in clinical labor cost per patient – an additional $17M in cost for average sized hospital!
34:00 50% are considering a career change, and it will cost upwards of $1 million to replace a physician who leaves profession.
36:00 Workforce wellness and retention is a top concern for healthcare CEOs.
37:00 Physician employment – what is needed to ensure mutual respect and a successful workforce strategy?
39:00 50-70% of physicians are currently employed – does physician employment create a better work-life balance?
40:30 Physician employment may lead to lack of respect and agency to influence change — will the resultant burnout swing the pendulum to physician independence?
42:00 The exodus of the healthcare workforce is a high risk that demands wellness strategy prioritization.
43:00 This loss of physician independence limits value-based care effectiveness and, in most situations, employing physicians is like putting fee-for-service on steroids!
43:30 Physician-led ACOs outperform their health system ACO counterparts by a significant margin. Provider consolidation drives up healthcare costs.
44:30 M&A, private equity, and corporatization of healthcare – will this trend truly create more value in the system?
46:00 Dr. Angood provides an example of how an independent practice model can support long-term success.
47:45 Physician-owned systems will become more predominant in next 5-10 years as care delivery shifts more to the ambulatory sector.
48:00 Will Amazon, Google, Facebook, and Apple "figure out" healthcare?
49:30 Telemedicine usage surged during the pandemic where it accounted for 69% of doctor-patient visits but has since resettled into more of a pre-pandemic norm.
50:30 Physician-led vs. non-physician-led innovation (the concern of low-value technology solutions from companies lacking medical expertise)
52:30 An example of a family accessing an innovative subscription-based urgent care service
54:00 Hospitals are reevaluating post-pandemic telehealth utilization due to reimbursement challenges.
55:00 Electronic health records are poorly designed and contributing to physician burnout.
56:00 Three generations of physicians are currently in the workforce – Baby Boomers born before 1965, Generation X born between 1965-1980 and Generation Y born between 1981-2000.
58:00 Respecting intergenerational differences between physicians – wisdom (older cohort) vs. innovation (younger cohorts).
59:00 Idealism and altruism is a strong driving force for all generations of practicing physicians; however, work-life balance is more important for younger physicians.
60:00 Societal shifts to work and live in different ways and how that will impact future models of care delivery.
63:30 Upskilling and reskilling the healthcare workforce and reforming medical education for the future of value-based care.
65:30 Medical schools training physicians on the importance of SDOH-based interventions.
67:00 The continued challenges of achieving diverse representation of minorities in the medical profession.
68:00 The importance of regulatory oversight to reform medical school curricula in support of population health.
70:00 Parting thoughts from Dr. Angood on physician leadership and the work of the AAPL.